Xiaomi Ninebot scooter
The specs:
Range: 22km in a single charge
Speed: 16km/h
Hills: Can go uphill on slopes of up to 15 degrees
Load: Supports 85kg
Weight: 12.8kg
$999.00
Description
Xiaomi Ninebot mini Self-Balancing Scooter
The Ninebot mini is the fruit of Ninebot's acquisition of Segway in April. Ninebot is backed by Xiaomi, and the diminutive scooter is quite a novel addition to Xiaomi's product portfolio.
But unlike regular Segway scooters, the Ninebot mini is missing a handle, relying instead on a knee-high steering stick that detects the movement of the rider's legs using Ninebot's own Leansteer technology. It's supposedly easy to get used to the Ninebot mini, and Xiaomi says most people need only a few minutes to learn the ropes.
The Ninebot mini has a range of 22km on a single charge and a 16km/h top speed. It can handle slopes of up to 15 degrees and support weights of up to 85kg. In addition, it has an IP54 rating, which means it has some form of dust protection and can withstand light drizzles.
A companion smartphone app also lets you control the scooter remotely (what fun!) and alerts you if it is moved while in "locked" mode. In the meantime, the scooter will squeal an alarm while it waits for you to rescue it.
The Ninebot Mini also comes with a smartphone app that helps you control the direction of the scooter, though you'll be reassured to know that it can only do so if nobody is on the scooter. In effect, it lets you use the scooter like a drone to deliver things — though this still raises questions around safety and potential mis-use. Additionally, the app lets you "lock" the scooter, after which an alarm will sound if the scooter is moved.
The specs:
Range: 22km in a single charge
Speed: 16km/h
Hills: Can go uphill on slopes of up to 15 degrees
Load: Supports 85kg
Weight: 12.8kg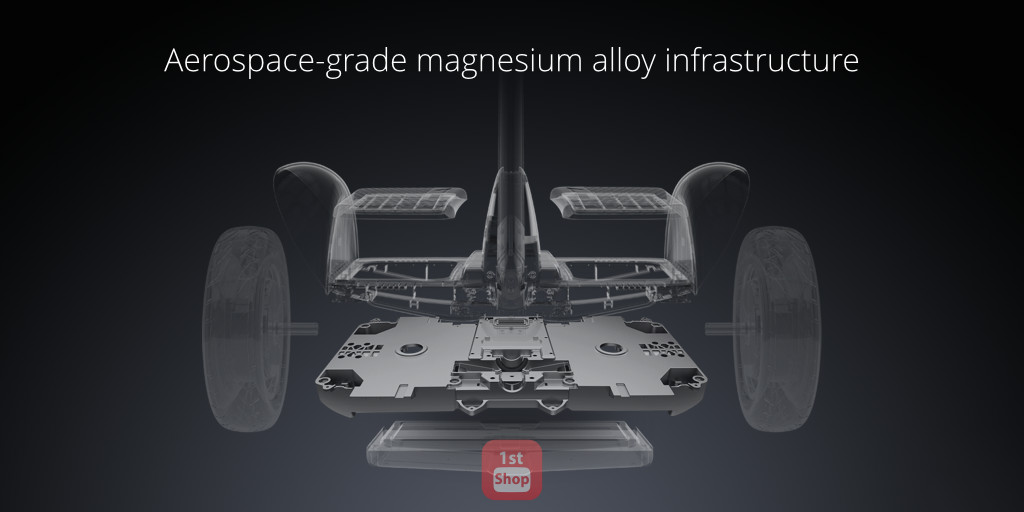 FOR EXPORT ONLY – NOT APPROVED FOR LOCAL USE